I do not have my days sorted. Things run together.
I did turn the couch over and use a rubber pet hair scraper thing to get Isabelle's fur off the back off the couch from the bottom area where she walks/sleeps. Apparently it has been far too long since I've done this. (Embarrassed face.) Though this does leave the observation that she is black and all the fur she leaves behind is white/grey.
I also caught up on all the shredding that was behind. This is not unusual. I never leave our shredder plugged in as a safety measure for Isabelle. So I tend to throw things on the pile and then do it all at once. Still, I definitely should have done it sooner.
Just a couple shots of different angles of my dad's backyard. To celebrate his birthday, a bunch of family went over and Carol made steaks on the grill and little golden potatoes from the farmers market and homemade coleslaw (all with veggies from her garden) and bread with Amish butter. It was YUM. Dessert was a tiramisu of golden cake and custard and chocolate pudding. Again, YUM!
The afternoon/evening was relaxed and full of stories and laughter and talking and just easy family time. It was definitely time I needed after the week I'd been having. It didn't really occur to me to take a lot of pictures.
NOT PICTURED, TO COME IN ANOTHER POST:
The events that caused this to be my primary mood for several days.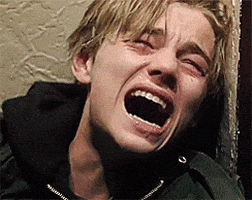 Final note: When I switched the email I use for my blogger due to be locked out of the old one -
I lost all my contacts. Could you guys please email me so I have you in there again? Unless you absolutely do not want to, in which case I understand. There is a contact link at the top which gives you the email address I use for my blogging work.
Thanks.