I Confess:
My apartment complex has a
MSHDA
(pronounced mish-duh) inspection coming up because half of the complex is normal rate and half is income based and rent controlled. So they're coming later this week to look things over. It's essentially the same as when big wigs from corporate decide to visit at a workplace. So we've all had to be cleaning like crazy people. I mean, I am a pretty clean person anyway, but we're talking scrub your pantry shelves, dust behind the refrigerator level of inspection. Groan. I'll be happy when the whole thing is over.
I Confess: Yeah. . . apparently my uterus thought it would be funny to have my period start eleven days early. So much grrr.
I Confess: There is this manager at work. And I like all the managers well enough. But there is one, whenever he gives instruction or suggestions, on the surface I'm like: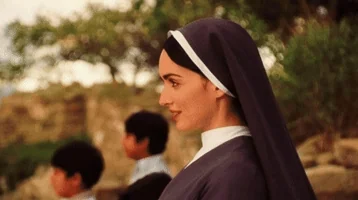 And in my head, I'm like:
Sorry I didn't get these out earlier today. I'll be better prepared and have the link button up again next week.