A song comes on at work.
Two younger cashiers are discussing who sings the song, one of them had forgotten and then was all "Oh yeah, I knew that, duh."
The second was "Of course it's Colbie Caillat - who doesn't know this is Colbie Caillat?"
Me: I didn't.
Second Cashier: Seriously? How could you not?
Me: Are you familiar with Matchbox Twenty?
Second Cashier: Um, I don't listen to old music.
Me: Well I don't listen to new music.
(Not true, but I think I made my point.)
A different conversation, featuring the first cashier from the above conversation:
A song comes on, cashier says he loves likes that song, but likes the version Demi Lovato does better, because Demi Lovato is soooo great. And he mentions how he listened to "Say Something" for like, four hours straight last night....personal stuff.
Me: Ah, yes, we had a song like that when I was younger. It was called "November Rain."
Cashier: .........?
Me: Guns N' Roses.
Cashier: .....I think I might've heard of them once.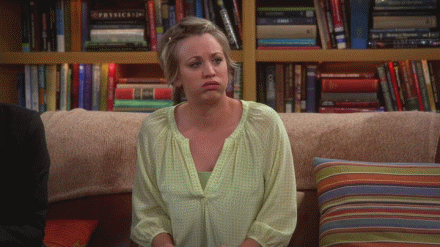 Side Note:
You guys gave amazing an amazing response to my last post and I appreciate all the comments. I will definitely continue to be work on being a little more open and trying to be a little braver & bolder.