I confess: When I went back to last week's confessions post to reply to comments, and re-saw (now a word) this gif, all I can see is Cringer's cat boobs.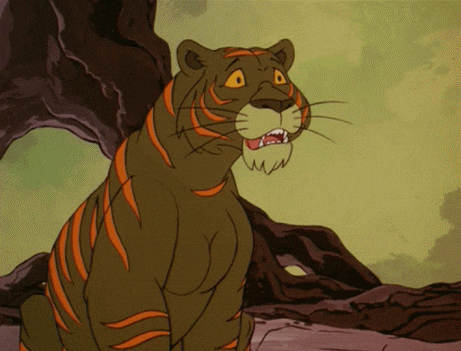 I confess: I want all the chocolate. All of it.
I confess: I was writing out Shawn's schedule on the calendar and when I wrote 9AM-? for Sunday the 31st (which is now today, because I am planning ahead) - I got all excited for a minute and I was like "cool, so you'll be home for New Year's Eve" and Shawn looked at me like I had seven heads and I was like..."Oh yeah, that was last month."
I confess: I've just recently started thinking about goals for 2016. What can I say? Evidently I'm a month behind the lunar calendar.
I confess:
My therapist and I were discussing "things that need to happen before I will be able to return to work." Given the state my brain has been in for the past 24 hours or so, I'd say getting my chronic headaches/migraines under control would be a big one.